Show 14
Die Namensnehmerinnen
Fabian Ginsberg
August 1 - November 14, 2015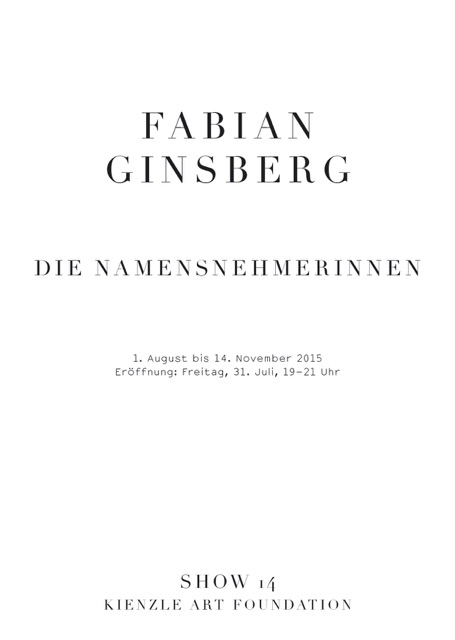 A subject is always preceded by its name. It already exists when the subject recognizes and validates it. Viewing oneself as object, it would be a viable strategy to have many names in order not to constantly fall behind oneself. Yet, names cannot be freely invented; they must come from somewhere.
The pictures in this exhibition combine characters with imprints of bodies. Body and text: two media that are intertwined in multiple ways without ever dissolving their fundamental difference. Contrasts united in pictures (printed paper on jute, color, wood, plexiglas) that abandon the paradigm of plane and autonomy in favor of transparence, mirroring, and variable perspective by virtue of superimposed planes.
The sculptures (made from wood and sadly wooing, fashionable glossy paint) also emphasize body movement and humanoid aspects. The text applied to them speaks both of the name and of becoming object.
Born in 1983, Fabian Ginsberg studied painting in mainz and Düsseldorf and lives in Berlin. A book entitled "Quallenkopf. Der Tausch von Verwandlung," with texts by the artist will be published in conjunction with the exhibition.
Related Event: Book Launch "Quallenkopf", 19. September 2015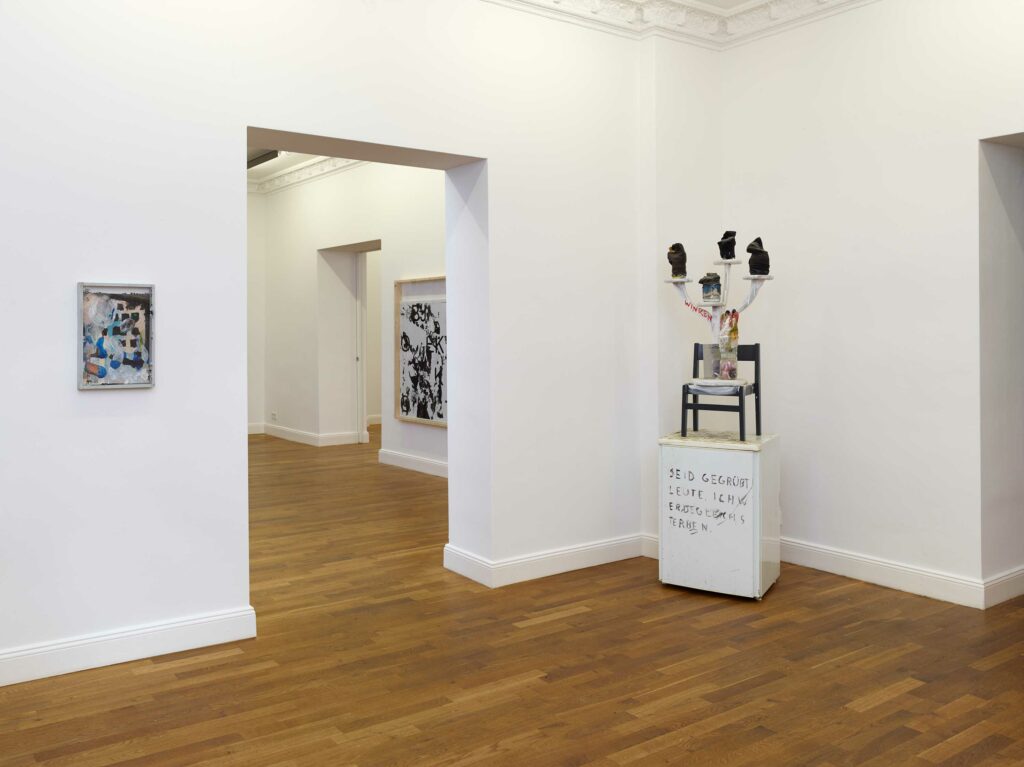 Exhibition View | Fabian Ginsberg | Die Nahmensnehmerinnen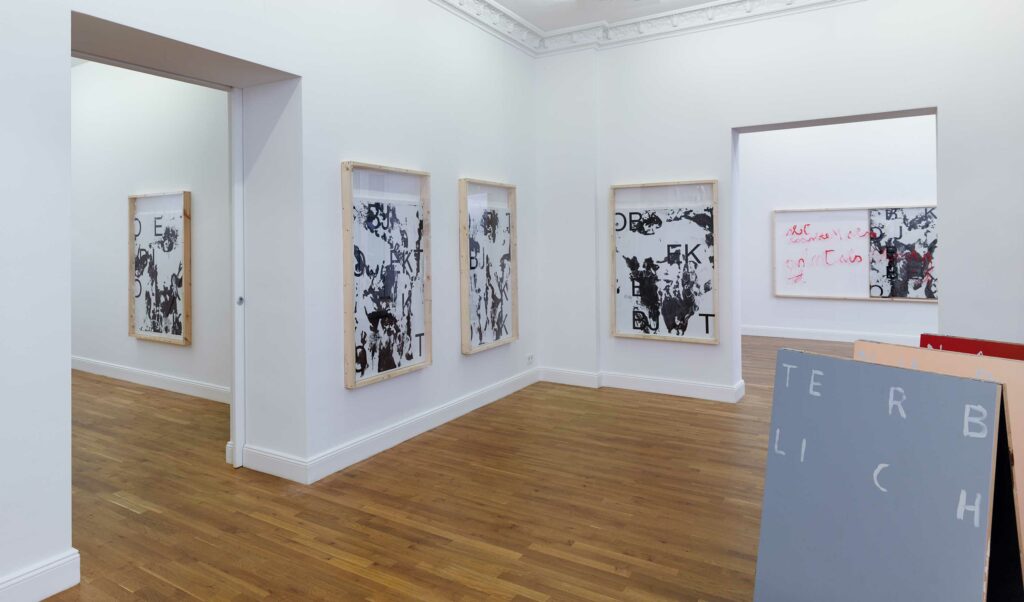 Exhibition View | Fabian Ginsberg | Die Nahmensnehmerinnen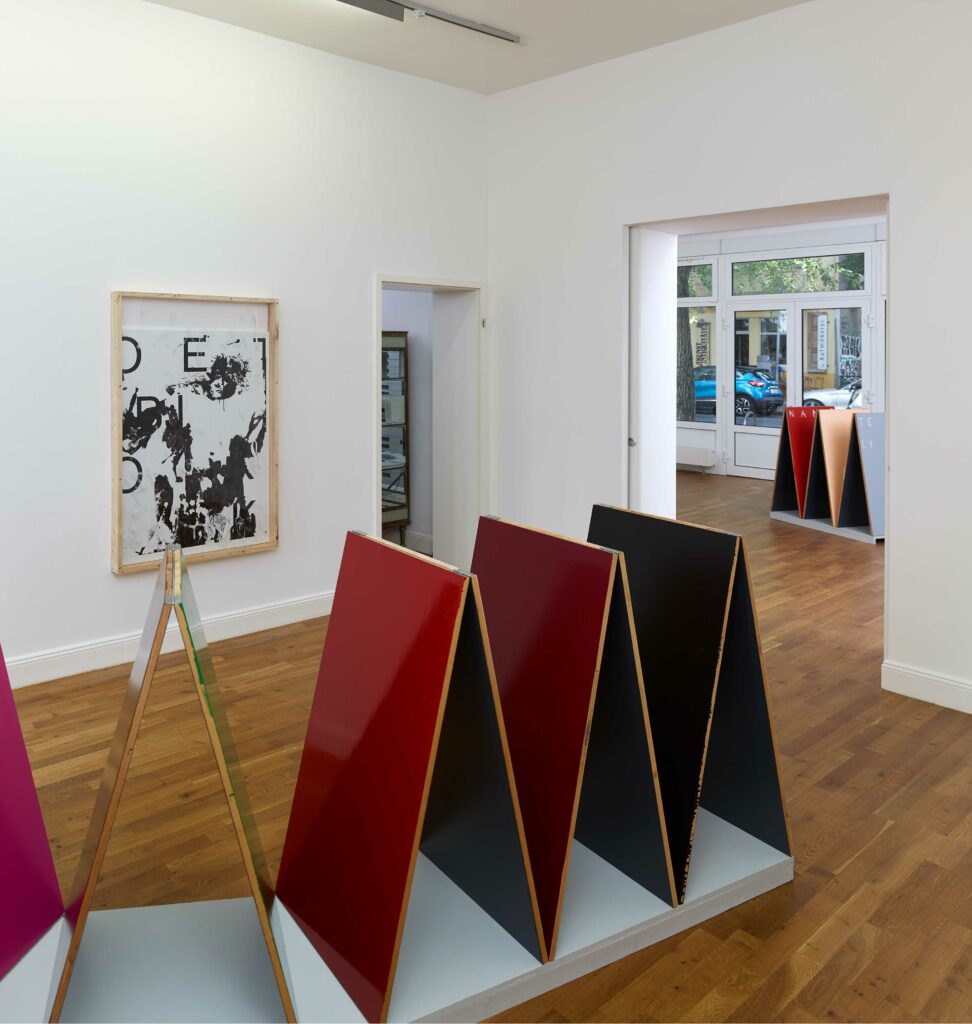 Exhibition View | Fabian Ginsberg | Die Nahmensnehmerinnen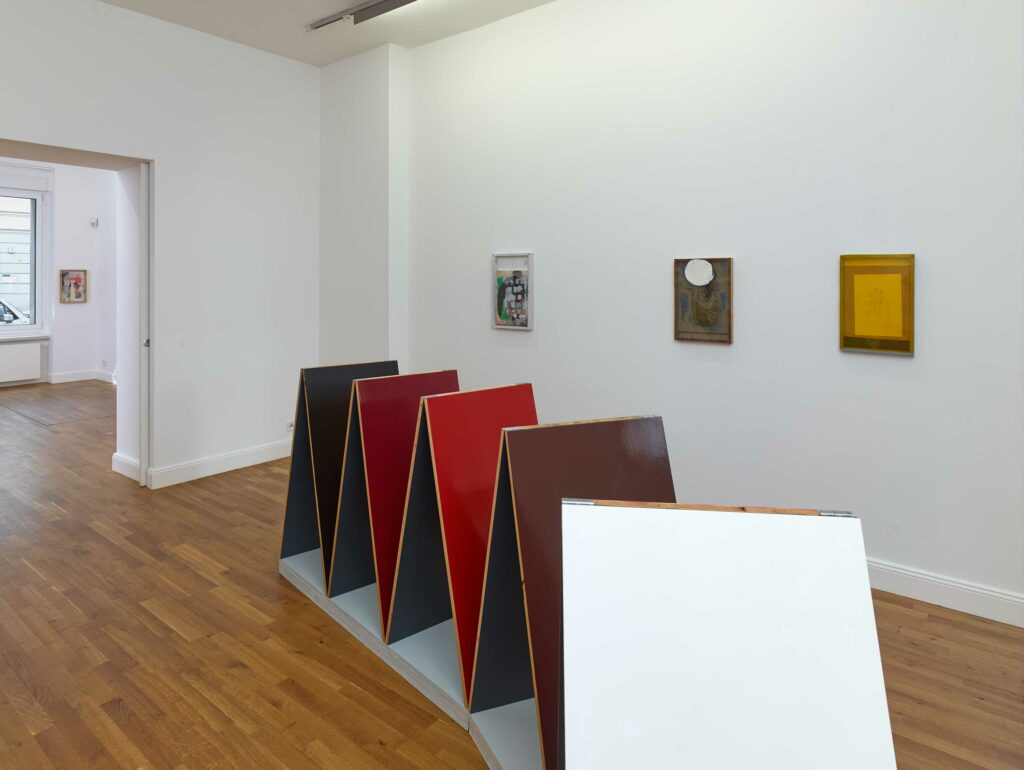 Exhibition View | Fabian Ginsberg | Die Nahmensnehmerinnen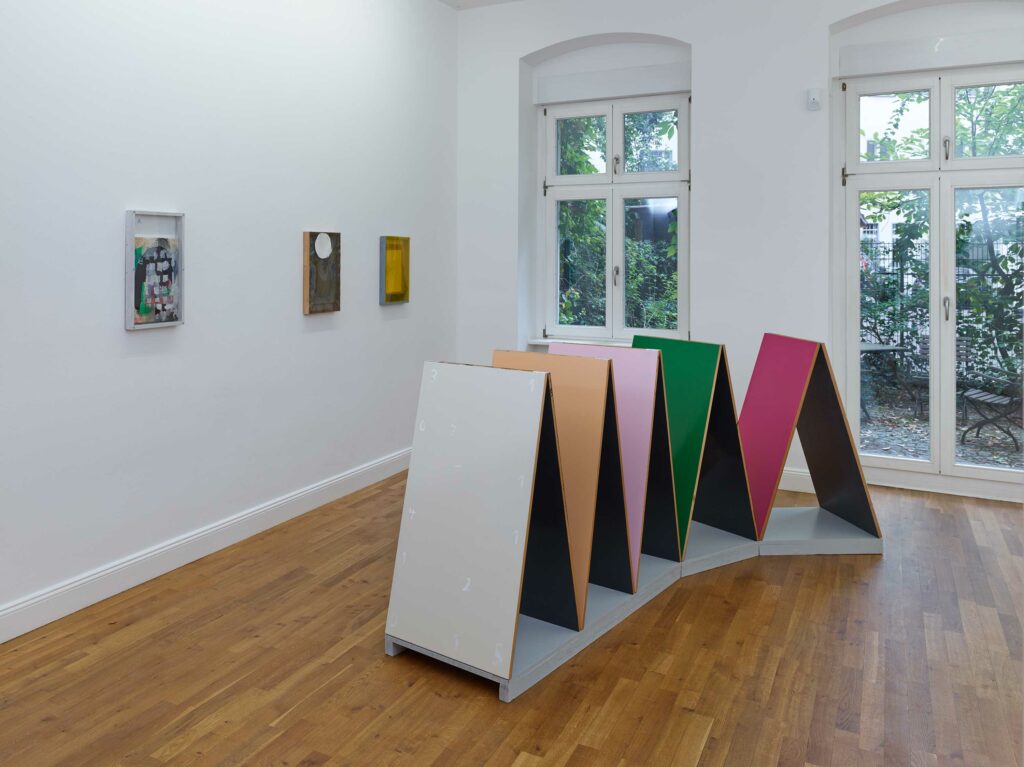 Exhibition View | Fabian Ginsberg | Die Nahmensnehmerinnen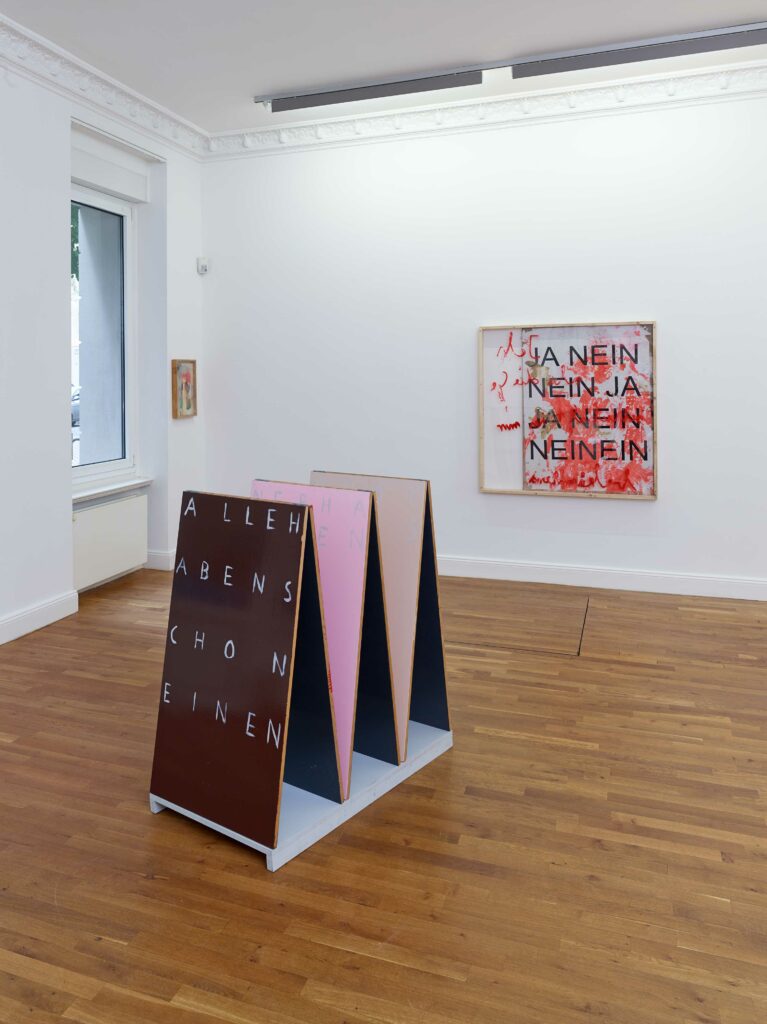 Exhibition View | Fabian Ginsberg | Die Nahmensnehmerinnen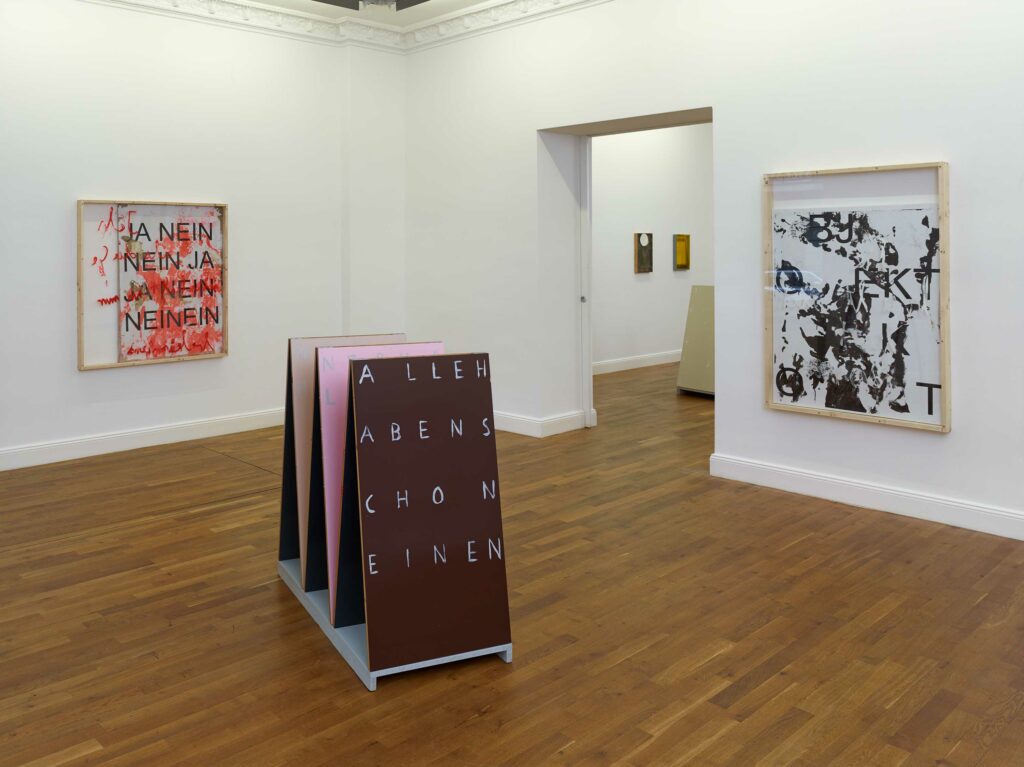 Exhibition View | Fabian Ginsberg | Die Nahmensnehmerinnen