Archive Kienzle & Gmeiner Gallery (1997-2010)
Edge I & II
David Lamelas
November 8, 2002 - February 8, 2003
Edge I & II: the Galerie Kienzle & Gmeiner presents new films by David Lamelas
A woman hurries down the Walk of Fame in Los Angeles. Her scarlet high heels echo through the street. A man with a ponytail slips a knife into his pocket. Accompanied by suspense-inducing music specially composed by Carlos Cutaia for Lamelas's films, the camera follows both protagonists in an artful alternation of black-and-white and colour sequences.
This is the second showing of films and selected stills by the internationally renowned Argentinian artist David Lamelas in the Galerie Kienzle & Gmeiner. His "Time as Activity" was shown here in 1998.
"Edge I" and "Edge II" are each 15 minutes long. They have all the ingredients of a good thriller, but are no predetermined standard products. Fictions leading the viewer to "believe" a story are not the aim of this Los Angeles-based conceptual artist.
"I want the viewer to feel like the creator of the story. I provide the cinematographic rules, images, sound and actors in a unique architecture that I produce as if it were a spatial sculpture… I'm interested in working with these elements not by adhering to the Hollywood structure, but through the presentation of filmic/conceptual symbols." (David Lamelas)
David Lamelas, born 1946 in Buenos Aires, lives and works in Los Angeles/California and in Buenos Aires.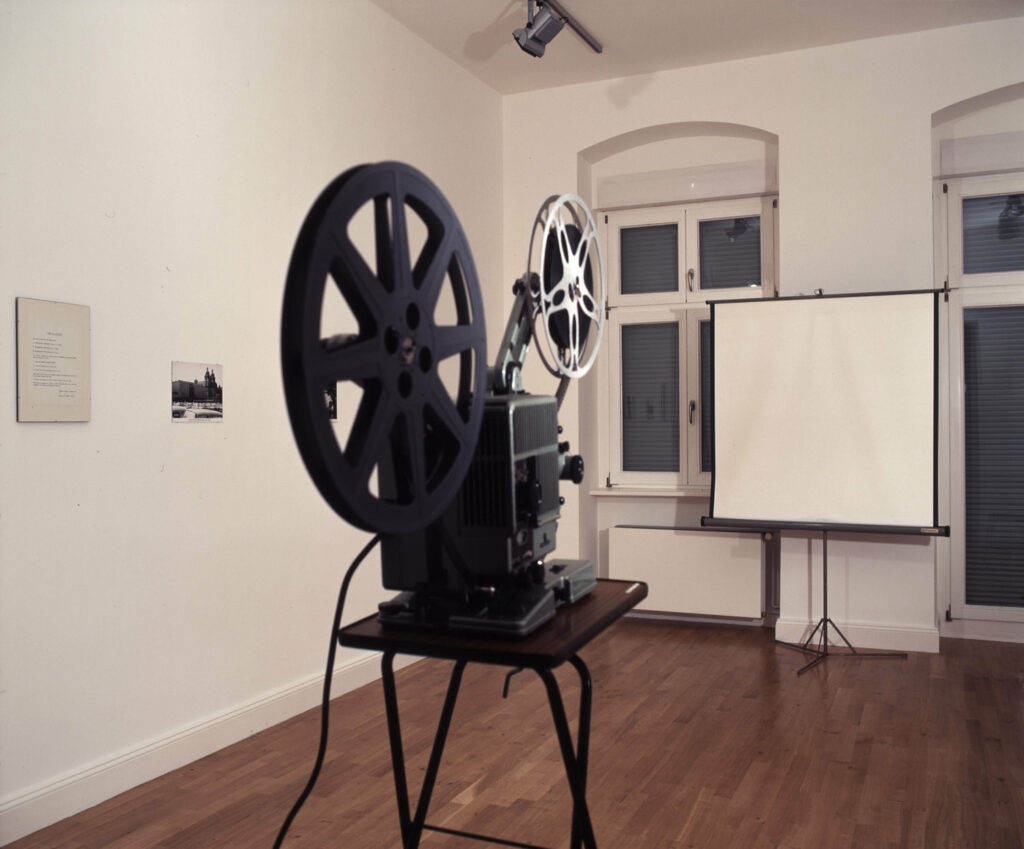 Exhibition View | Edge I & II | David Lamelas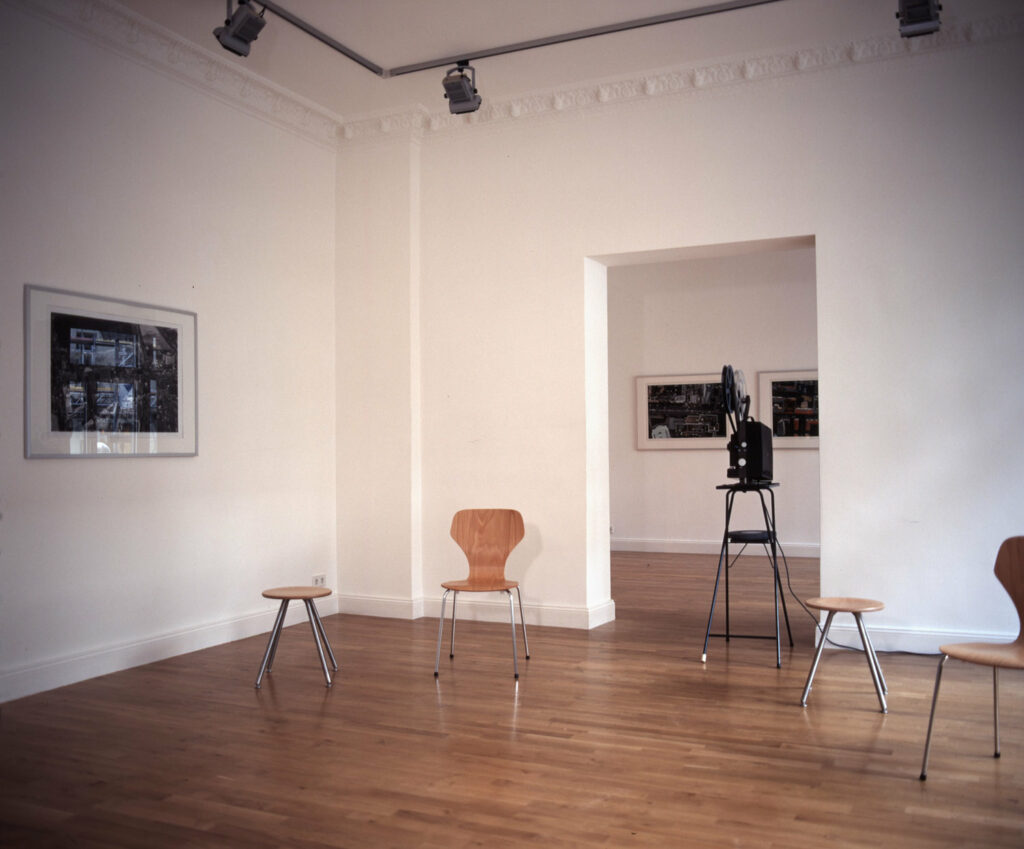 Exhibition View | Edge I & II | David Lamelas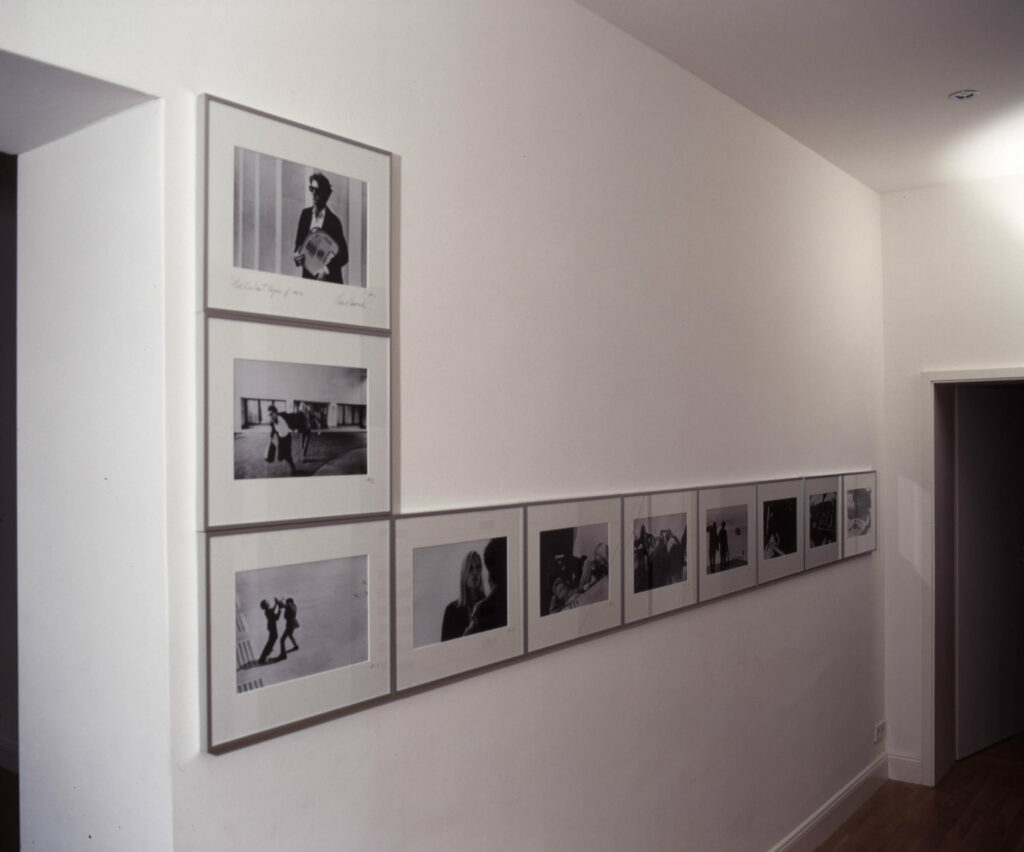 Exhibition View | Edge I & II | David Lamelas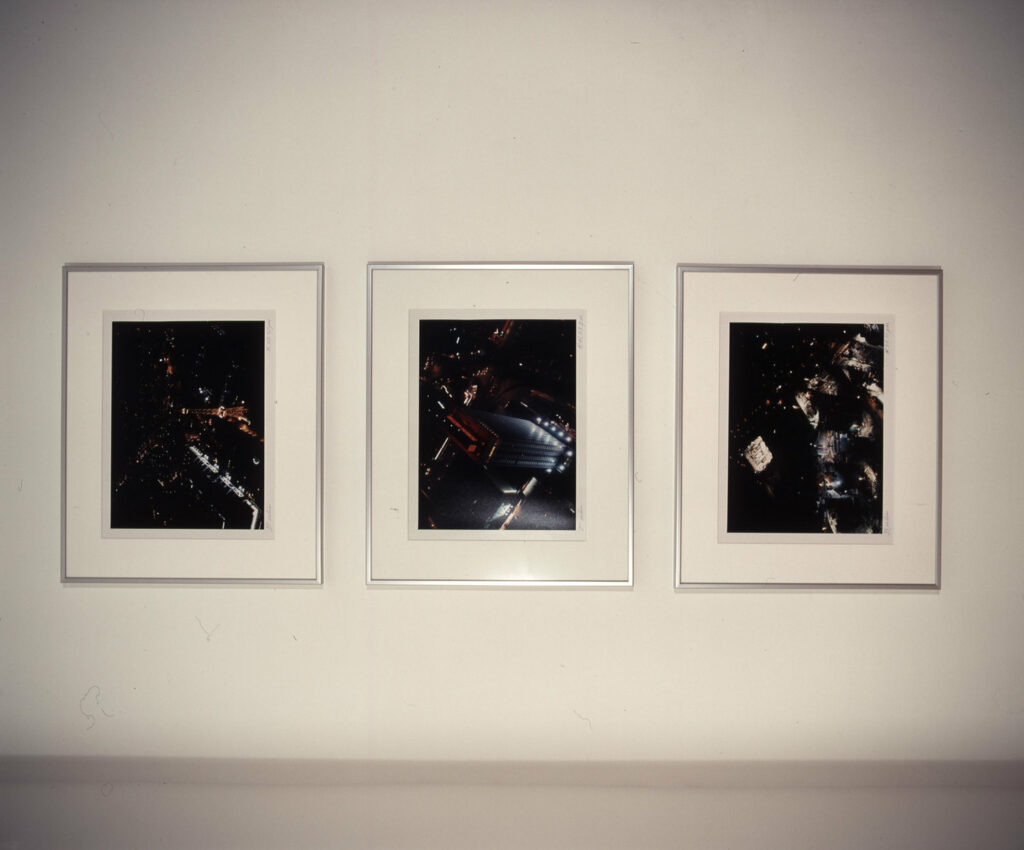 Exhibition View | Edge I & II | David Lamelas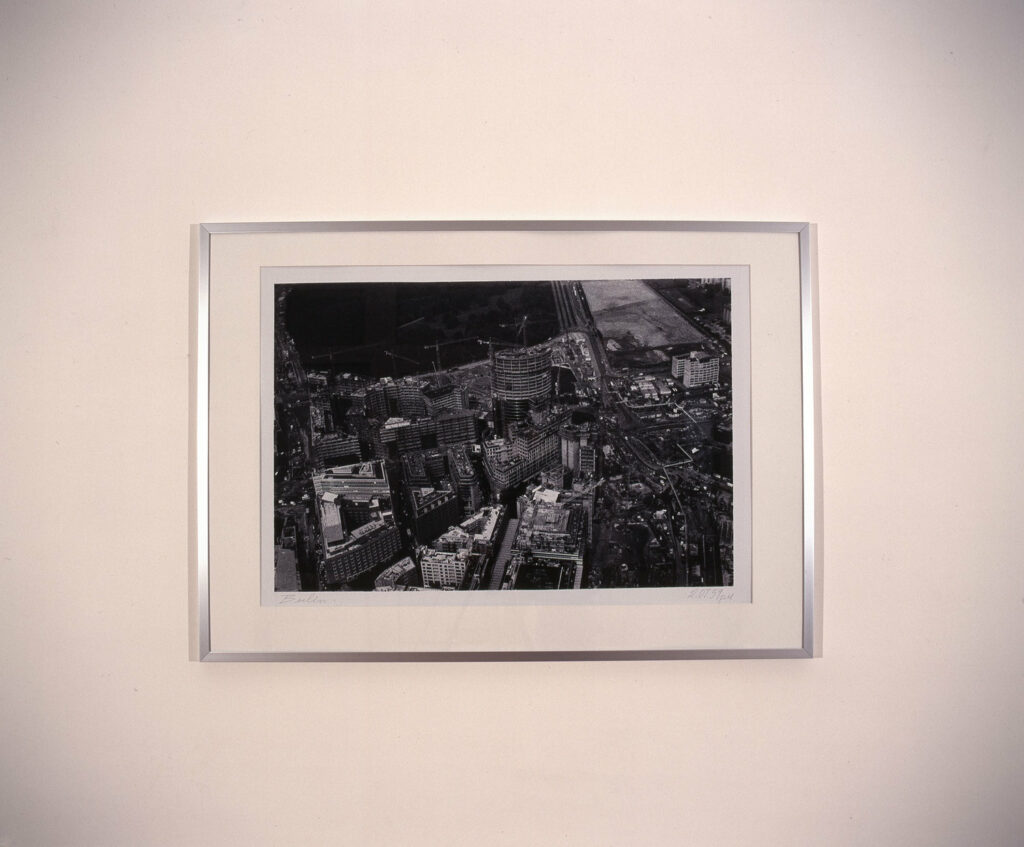 Exhibition View | Edge I & II | David Lamelas