Archive Kienzle & Gmeiner Gallery (1997-2010)
Time as Activity
David Lamelas
3. Oktober - 14. November 1998
It's the first showing in a German gallery of an installation by the Argentinian conceptual artist David Lamelas.
Lamelas, currently the recipient of daad scholarship in Berlin, has specially for this exhibition shot aerial views of some of the city's busy crossroads and squares, which he flew over several times at different times of the day. The films and photographs take up the thread of earlier works from the 1960s, a selection of which are also on show in the Galerie Kienzle & Gmeiner.
Born in Buenos Aires in 1946, David Lamelas has been the subject of numerous international solo exhibitions, e.g. a highly respected retrospective of his work in Rotterdam in 1997 and showings in the Munich Art Association and the Künstlerhaus Stuttgart. Art, systemic and media criticism are the central elements of his practice, and Lamelas has since the mid-1970s been applying the media to a dialectic questioning of their own methods. Not by chance has he chosen the media Mecca of Hollywood as his place of residence.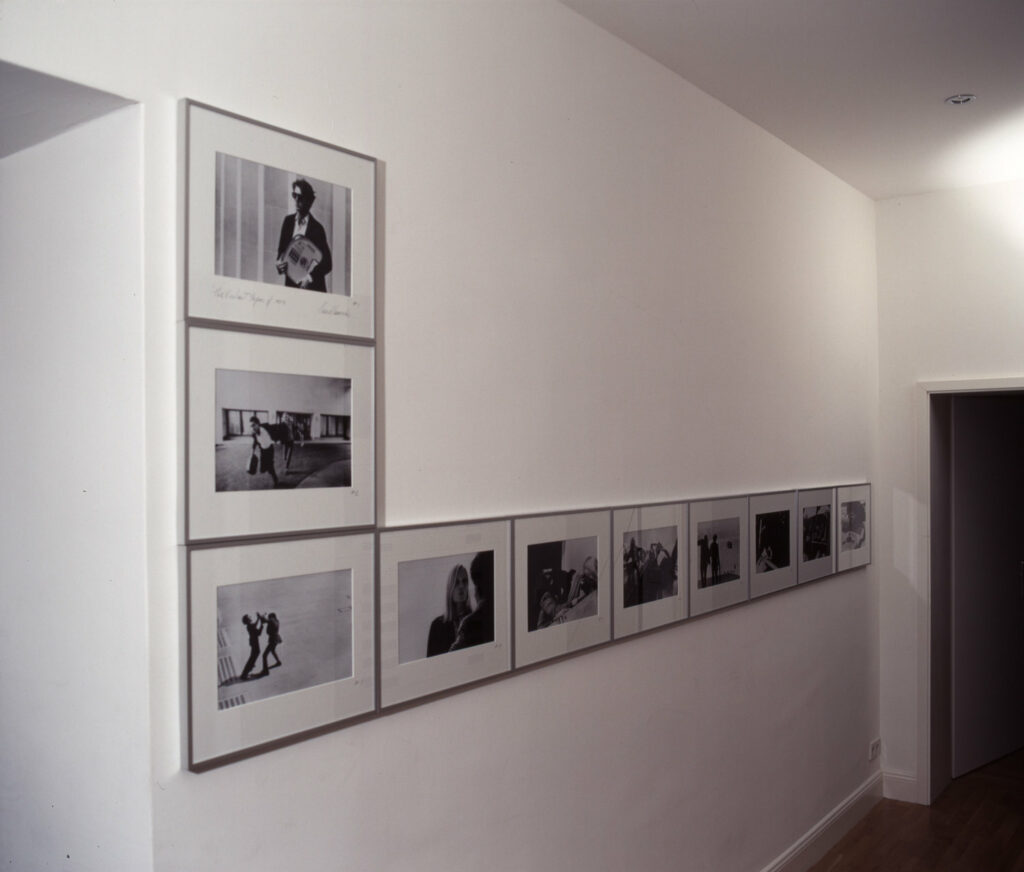 Exhibition view | David Lamelas | Time as Activity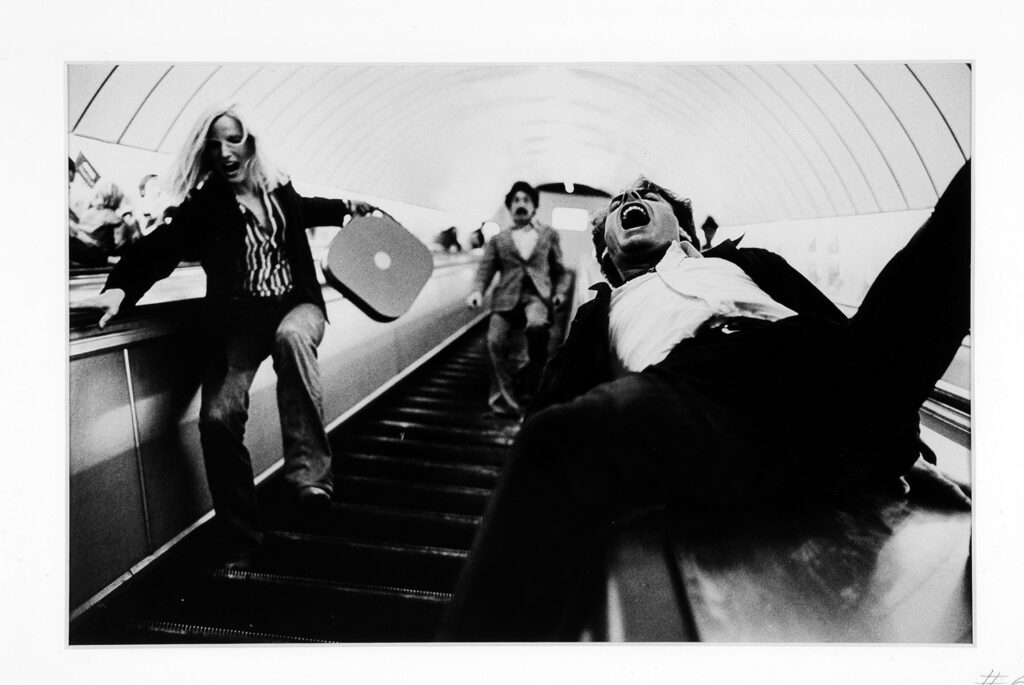 The Violent Tapes | 1975 | Photography | 23 x 35,5 cm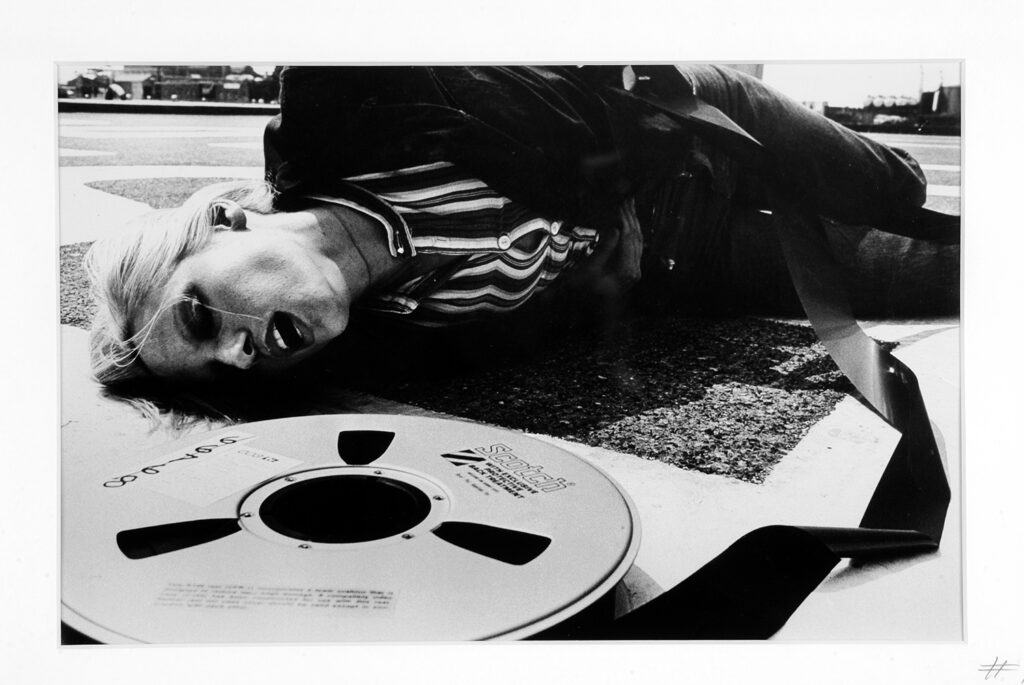 The Violent Tapes | 1975 | Photography | 23 x 35,5 cm