Archive Kienzle & Gmeiner Gallery (1997-2010)
Seven Works – Seven Days
Franz Erhard Walther
March 17 - May 26, 2007
The exhibition at the Kienzler & Gmeiner gallery opening on March the 16th is to present seven new three-dimensional works by Franz Erhard Walther. The exhibition pieces are a continuation of the body of work commenced in 1990, "The Deceleration of Images", but are characterised by greater complexity of form than their earlier counterparts.
They seek to achieve the unification of all the classical genres; they are pictures, sculptures and drawings at one and the same time. Walther's 1962/63 conception of "action as work form", which has been in permanent transition over the decades, is also a composite element in the creation of these new works.
Each of the works, consisting of several monochrome elements, is constructed of a nucleus of cellular material sewn into a coating of durable cotton. All of the works have the same basic dimensions of 220 x 180 cms, and may be affixed to a wall, remain free standing, can be positioned in a dramatic situation in their environment, or may enter into a relationship with the body. All seven constituents of the body of work are to be presented in a large exhibition of Walther's work at the Musée d'Art Moderne et Contemporain in Geneva during 2009.
The title of the exhibition, SEVEN WORKS – SEVEN DAYS is drawn from a possible, arbitrary allocation of each of the individual pieces to a day of the week.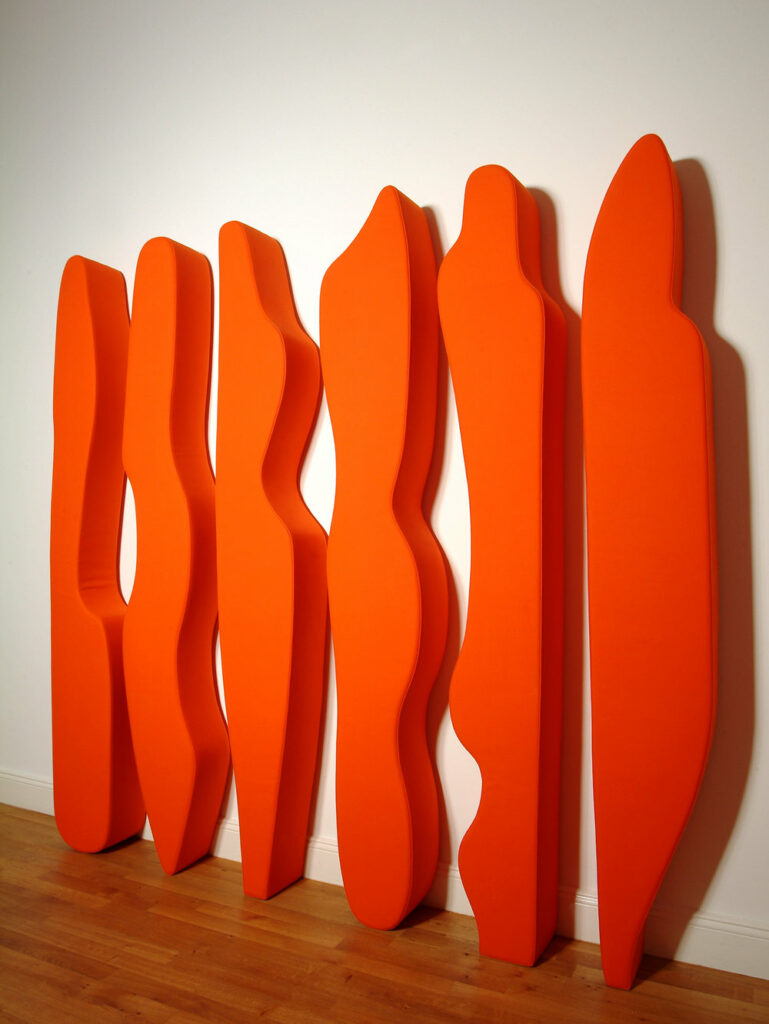 Exhibition View | Seven Works – Seven Days | Franz Erhard Walther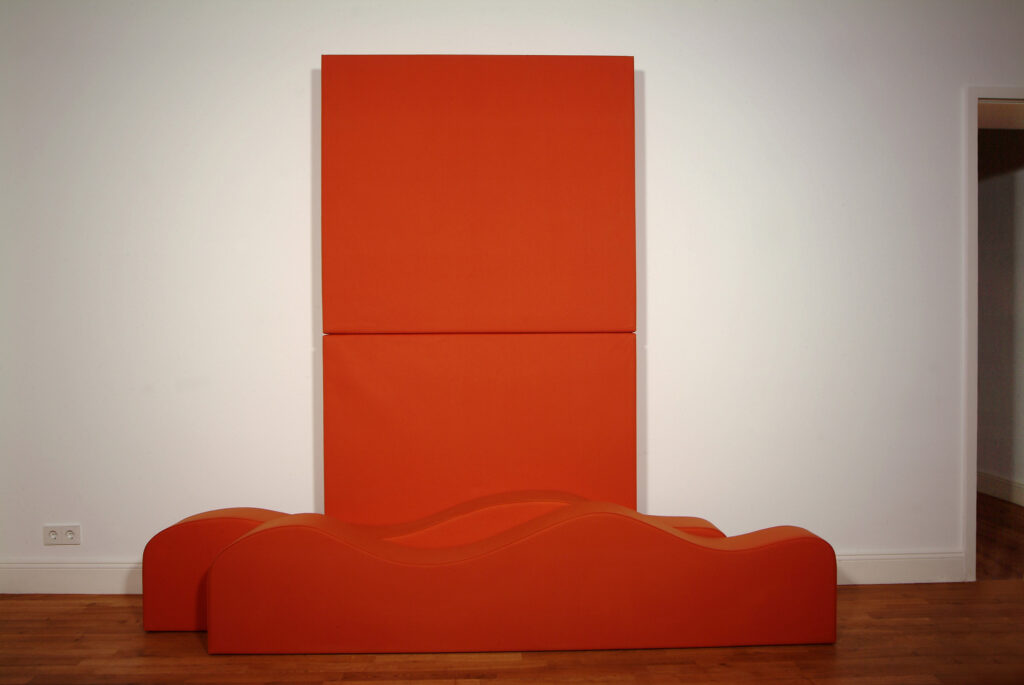 Exhibition View | Seven Works – Seven Days | Franz Erhard Walther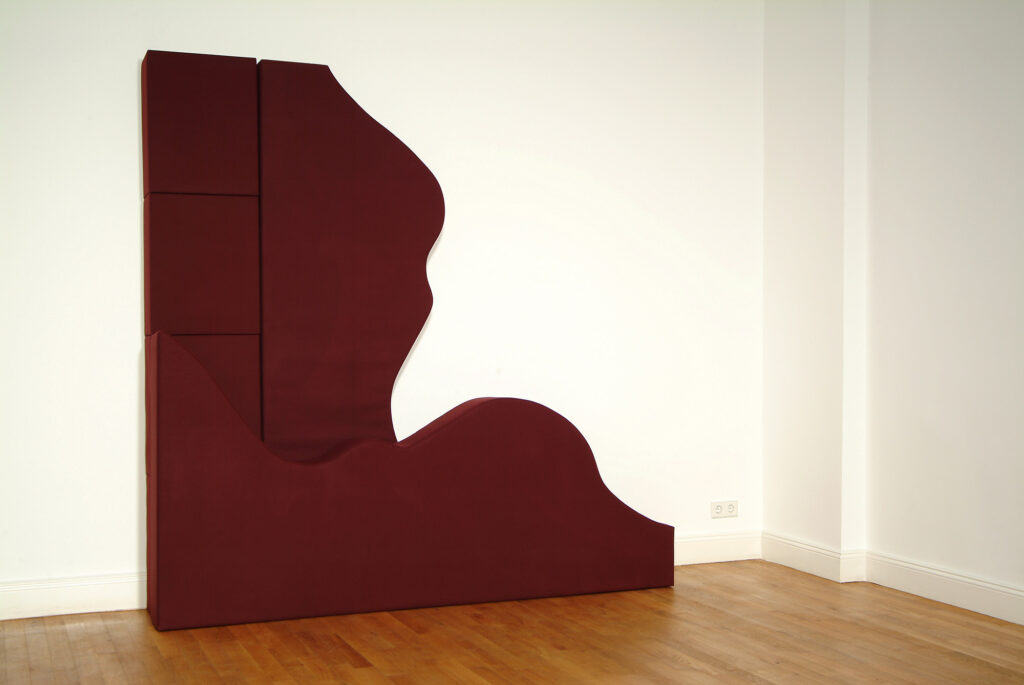 Exhibition View | Seven Works – Seven Days | Franz Erhard Walther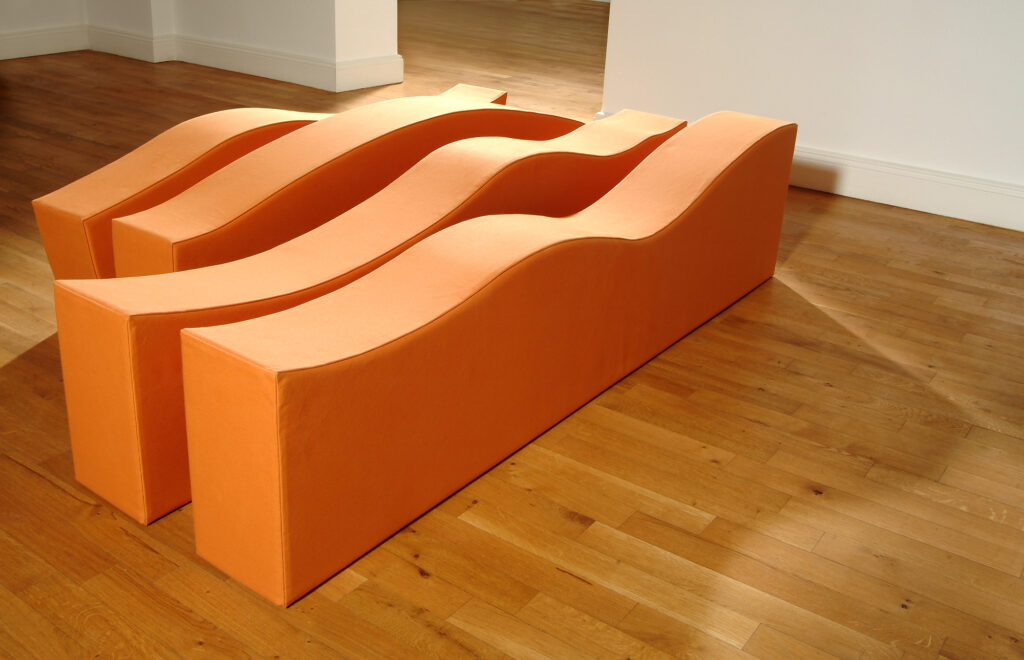 Exhibition View | Seven Works – Seven Days | Franz Erhard Walther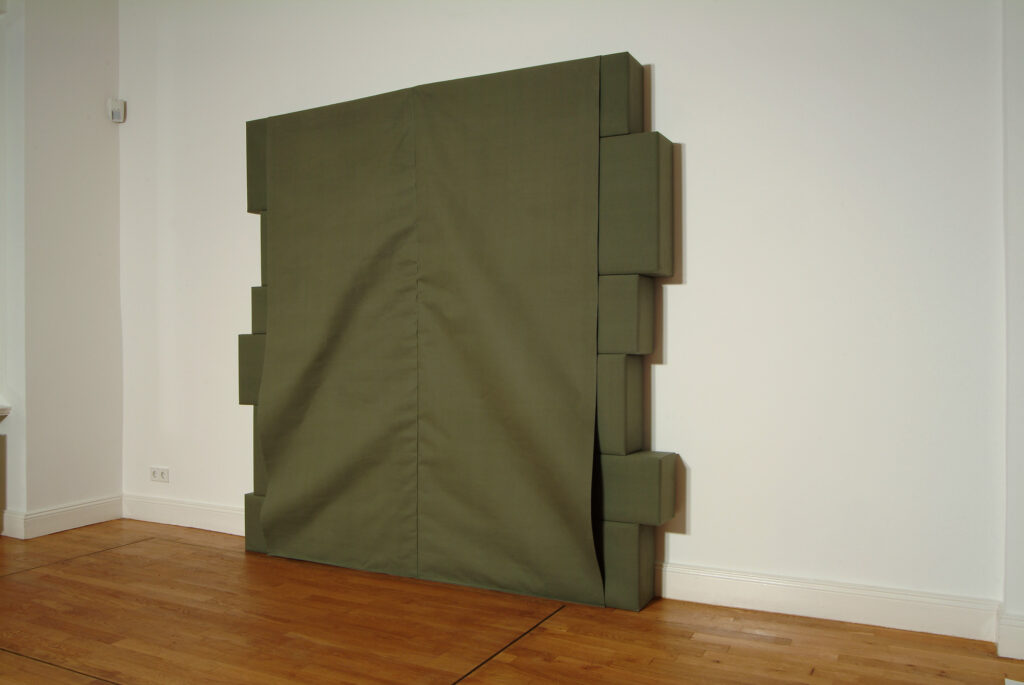 Exhibition View | Seven Works – Seven Days | Franz Erhard Walther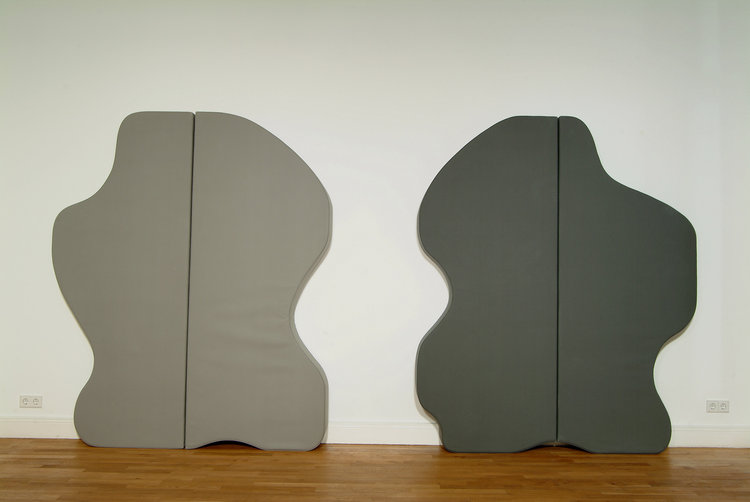 Exhibition View | Seven Works – Seven Days | Franz Erhard Walther