Archive Kienzle & Gmeiner Gallery (1997-2010)
OUT OF LINE
François Joseph Chabrillat | Marieta Chirulescu | Michael Hakimi | Josef Kramhöller | Claudia Kugler | Bertold Mathes | Klaus Merkel | Verena Pfisterer | Eva-Maria Raschpichler | Gary Stephan | Kerstin Stoll | Elmar Zimmermann
November 1 - November 3, 2008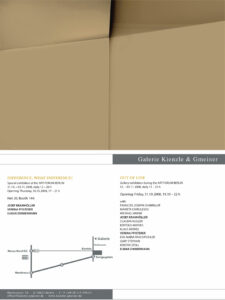 The presence of Galerie Kienzle & Gmeiner during Art Forum Berlin is twofold:
Exclusively in the context of the special exhibition Difference, what Difference? curated by Hans-Jürgen Hafner, works by Josef Kramhöller, Verena Pfisterer and Elmar Zimmermann will be exhibited in Kienzle & Gmeiner's booth.
At the same time – not far from the Messe Berlin – Galerie Kienzle & Gmeiner's real exhibition booth can be found, with the exhibition Out of Line located in the gallery space itself. Here, artists who the gallery has been working with for many years will be presented: François Joseph Chabrillat, Klaus Merkel and Gary Stephan. The gallery will also provide a glimpse of its most recent activities with contributions by Marieta Chirulescu, Michael Hakimi, Claudia Kugler, Bertold Mathes, Eva-Maria Raschpichler and Kerstin Stoll.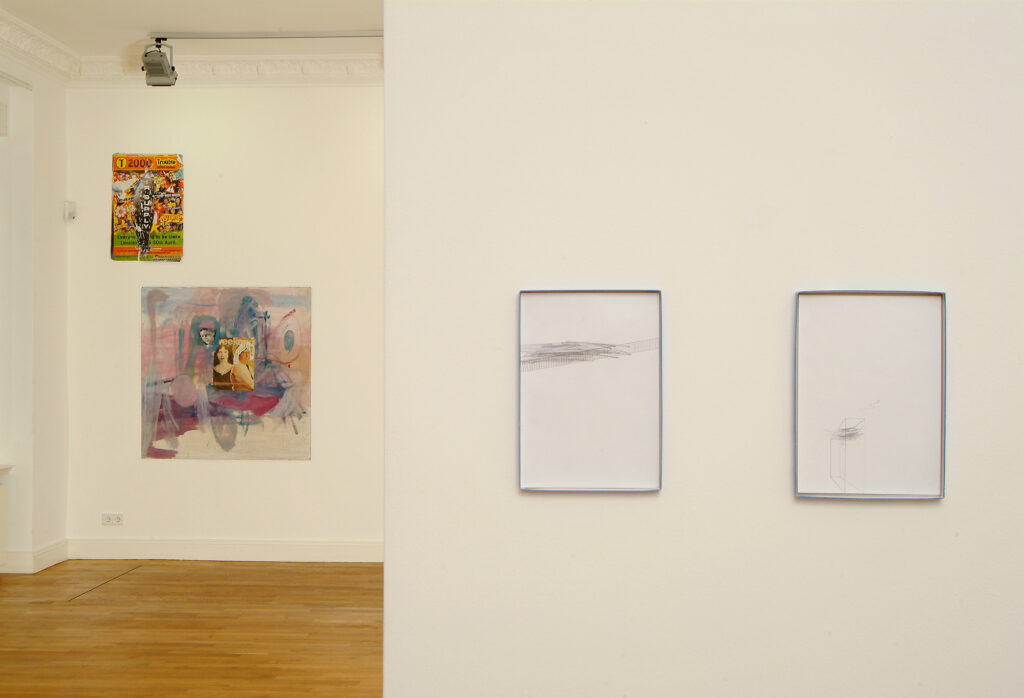 Exhibition View | OUT OF LINE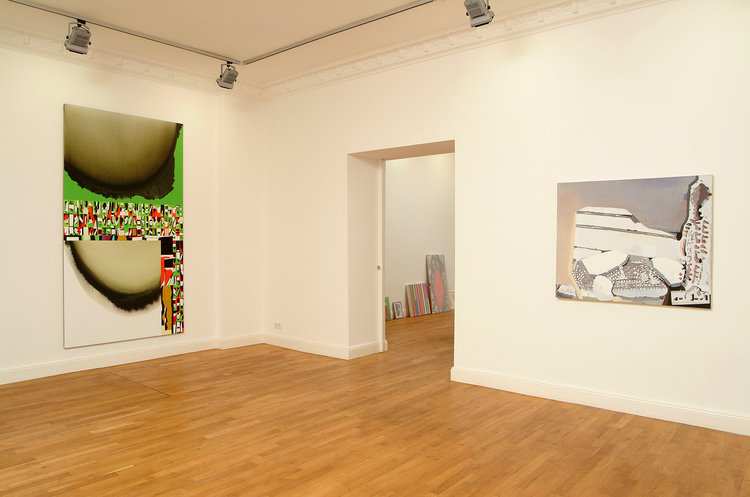 Exhibition View | OUT OF LINE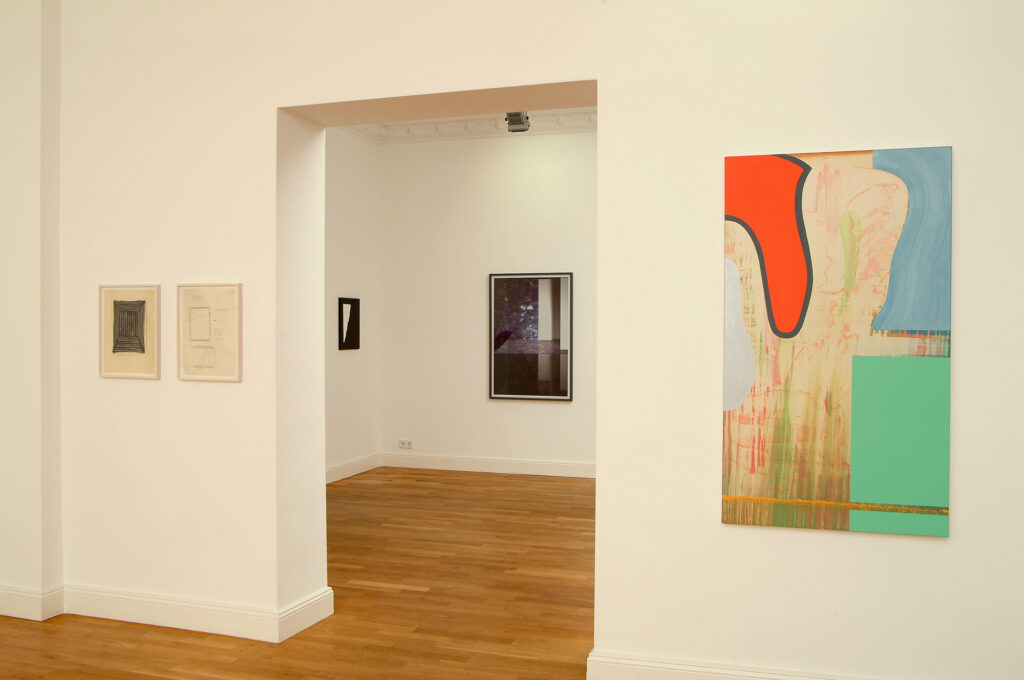 Exhibition View | OUT OF LINE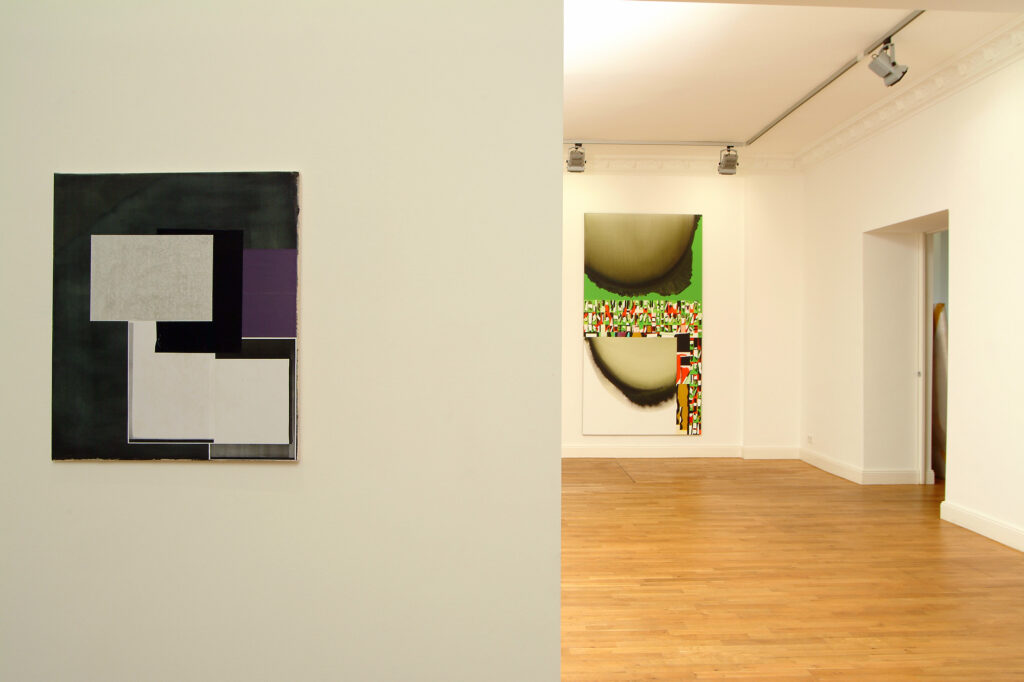 Exhibition View | OUT OF LINE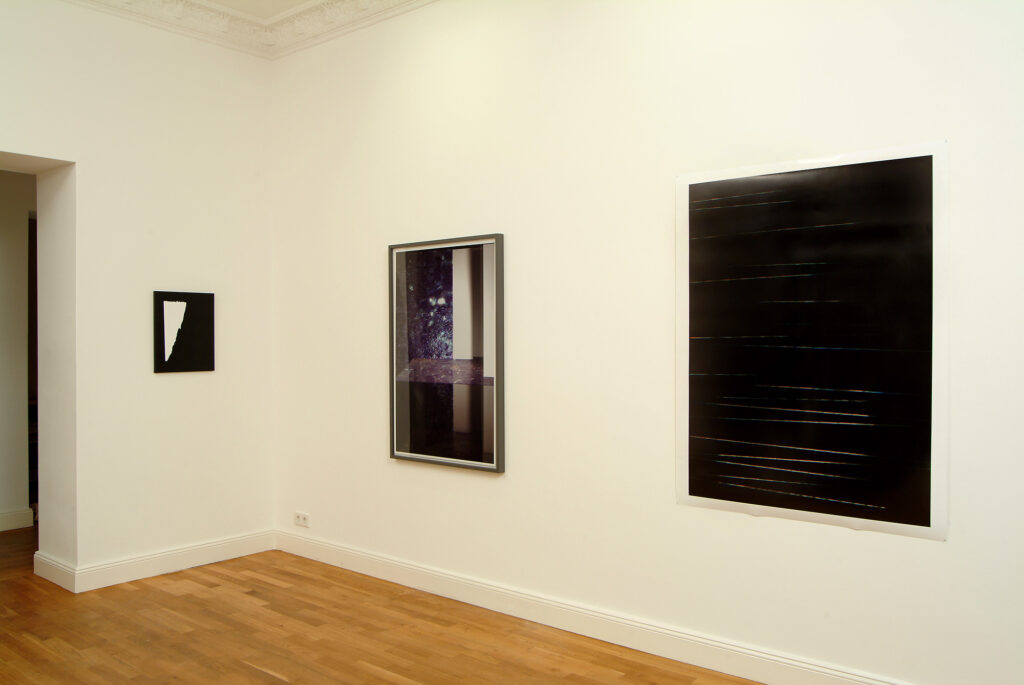 Exhibition View | OUT OF LINE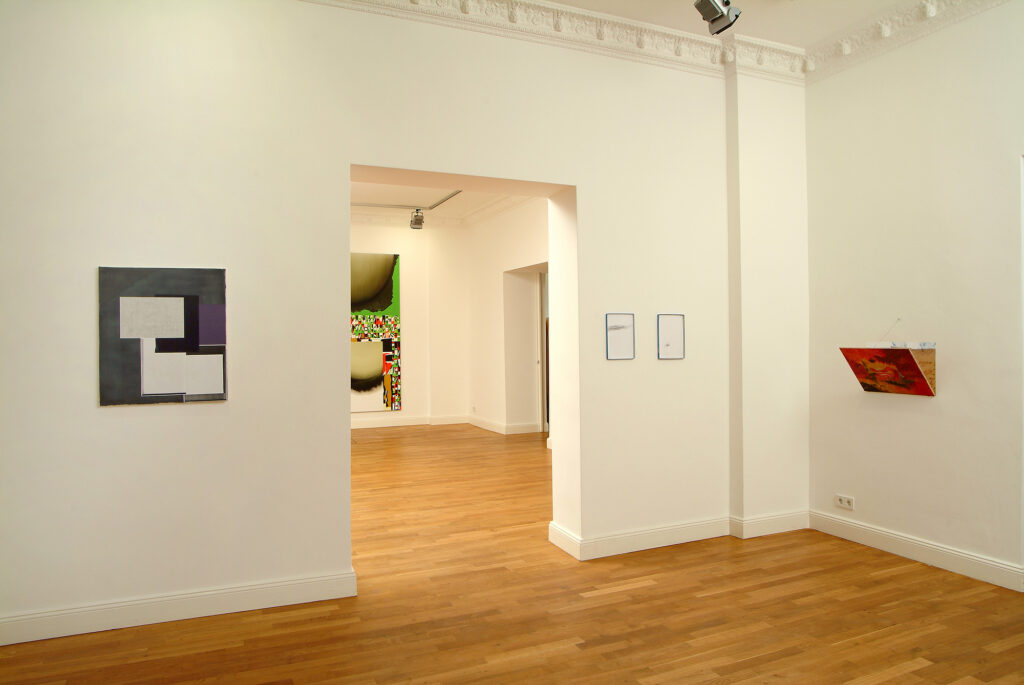 Exhibition View | OUT OF LINE
Exhibition View | OUT OF LINE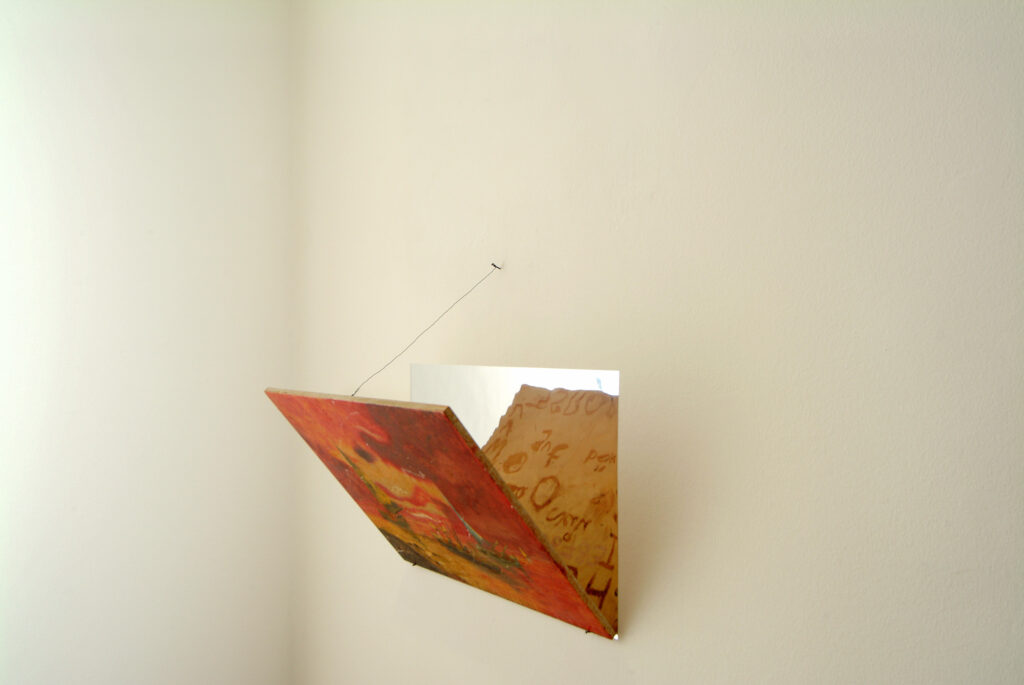 Exhibition View | OUT OF LINE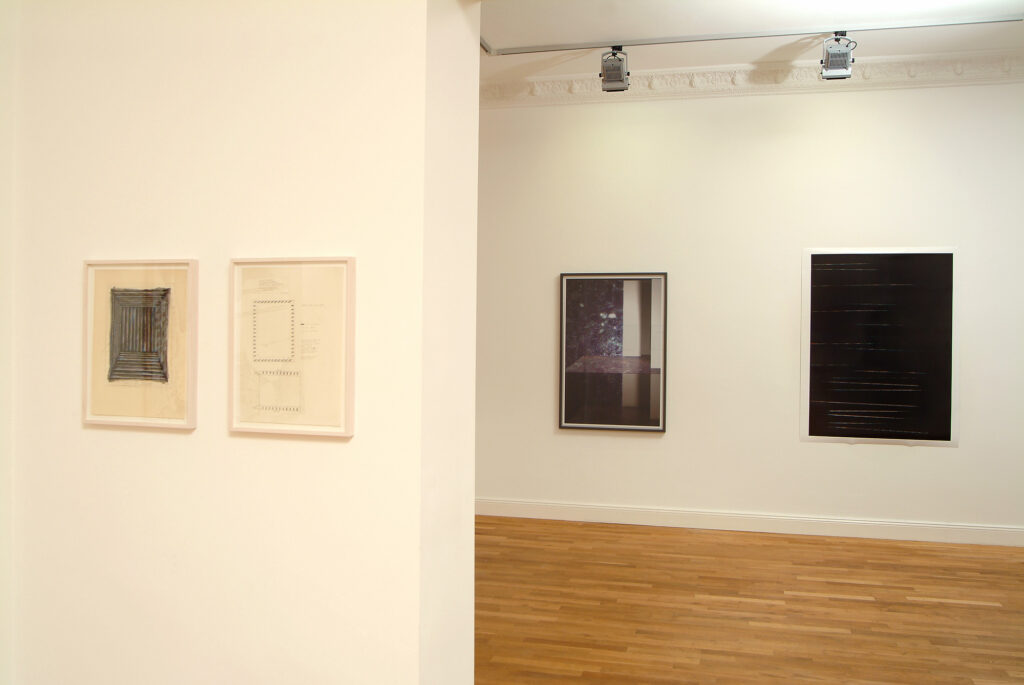 Exhibition View | OUT OF LINE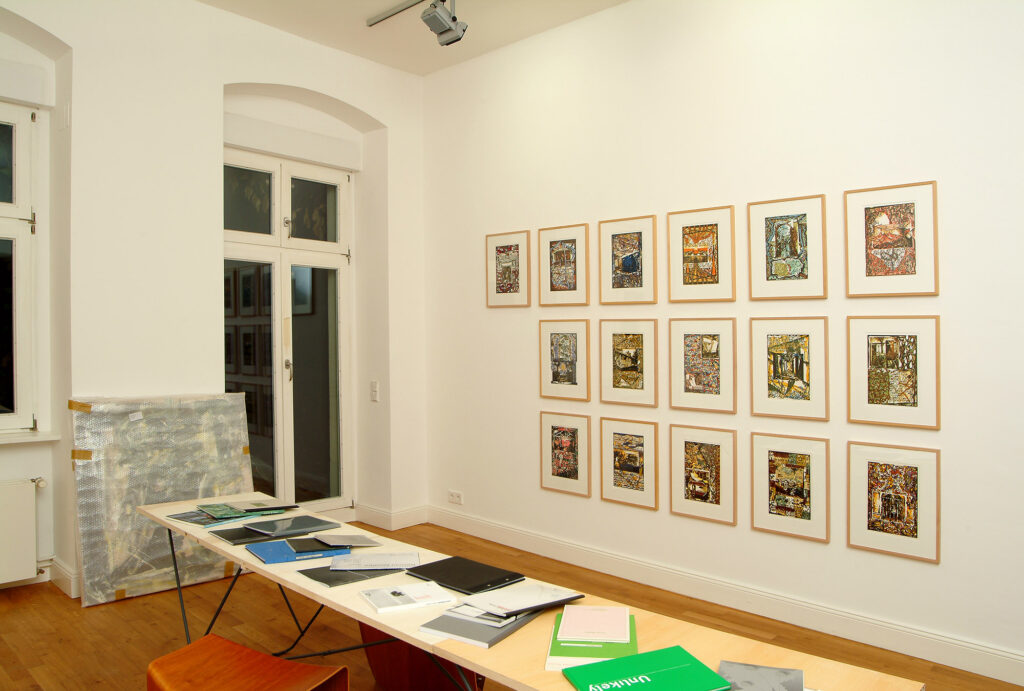 Exhibition View | OUT OF LINE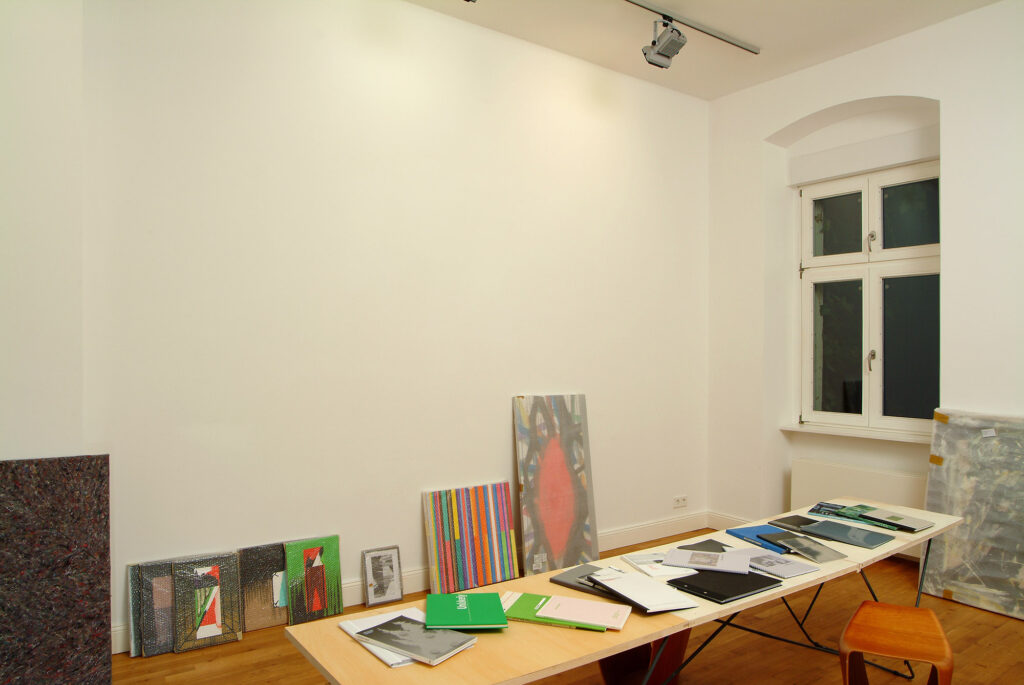 Exhibition View | OUT OF LINE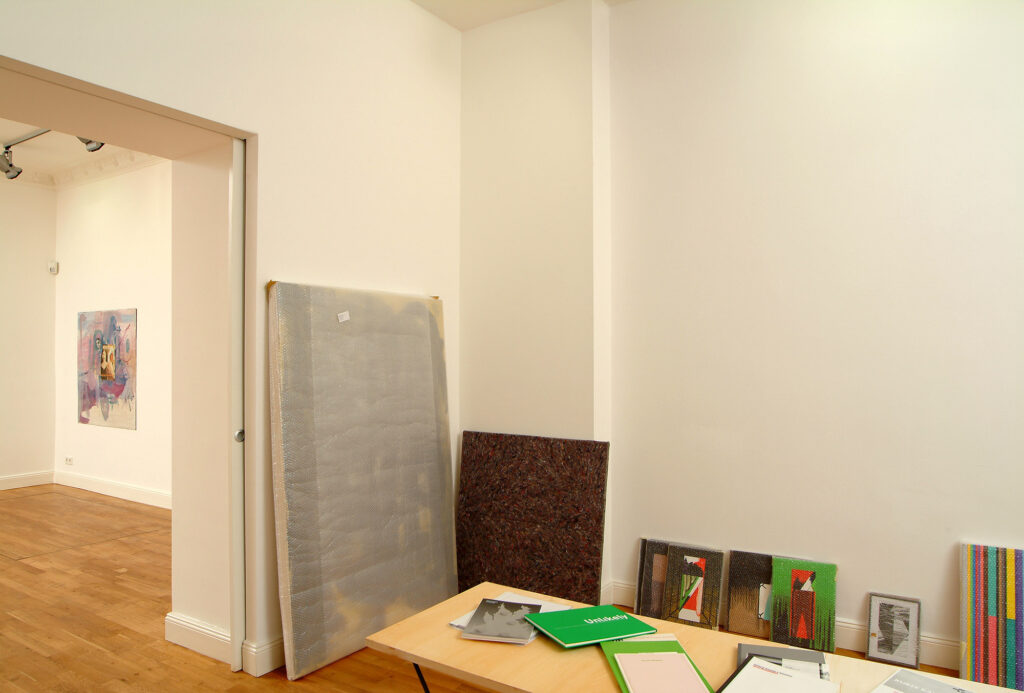 Exhibition View | OUT OF LINE